Feature_Pages > The Betws y Coed Artists Colony
The Betws y Coed Artists Colony
Britain's First Artists Colony
One glance at the scenery when you walk out of the door of your holiday accommodation in Betws y Coed and its surrounding area and you will be reaching for your camera. Two hundred years ago, that same scenery evoked a similar response, the urge to grab a paintbrush. No wonder then, that Betws y Coed became the location of the first Artist's colony in Britain.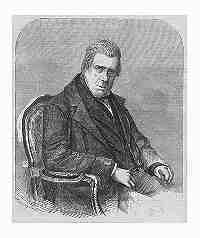 It was not until the 1770's that the fashion for painting in Wales became widespread. In 1771, Sir Watkins Williams-Wynn who owned the estate of Wynnstay near Ruabon invited the English artist Paul Sandby to travel with him around North Wales. The drawings that Sandby produced were published five years later and inspired by his example many leading artists of the 18th and 19th Centuries came in his footsteps.
Three men can be said to have influenced the ongoing popularity of North Wales as a worthy venue for painters. The first was Napoleon Bonaparte who, by closing off the continent of Europe to the english traveller, made the mountains of Snowdonia an excellent alternative to the Alps. Thomas Telford, who's great turnpike road to Holyhead not only made the journey into Wales much easier, but also caused much improved hotels and Inns to be built. Finally, the great 19th Century artist David Cox,s decision to spend his summers at Betws Y Coed led to a great following of english artists to join him.
Cox had a great affinity with Wales. As early as 1805, Cox was sketching welsh scenes which were to illustrate his "Treatise On Landscape Painting In Watercolours" which was published in 1813. Indeed, from that year onward, Cox exhibited welsh watercolours every year at the Old Watercolour Society exhibitions right up until his death in 1859.
Cox having retired from teaching returned to his native Birmingham, but in 1844, resolved to spend each summer painting in his beloved Wales. Cox usually lodged at the Royal Oak Hotel where he was an almost revered figure and where he gathered a wide group of fellow artists round him.
Two years after Cox's last visit to Betws, in 1854, the railway arrived making it still easier to travel into Wales. But by this time many artists had become permanent residents, indeed the more successful,wealthy artists were building themselves fine houses. Other artists, fed up with the clamour of tourism invading the quiet hillsides, decamped to other villages along the Banks of the Conwy. The village of Betws y Coed, expanded from just four hundred people to over nine hundred. The church of St Michael having become too small, the large new church of St Mary was built.
The presence of artists in Betws y Coed and the other villages of the Conwy Valley, continued up the the end of the 1930's. The Second World War, and the changing face of art that followed made an artistic presence in North Wales unnecessary. Indeed, art migrated to the big cities. Although the artists who remained continued to paint their surroundings, they became too few in number to be regarded as an artistic colony.
A decade ago, the distinguished Welsh art historian Peter Lord, wrote a history of the Betws Y Coed Artists Colony coupled with a major exhibition and television series. This generated enormous interest, not only in Wales but from around the world. Work by forgotten artists began to be re-evaluated in the context of their membership of the artists colony and now commands respectable prices. Such was the popularity of Peter Lord's book that it sold out in a very short time. The good news is however, that a revised second edition will be launched on sunday 11th of October 2009 at Galleri Betws y Coed. Along with the book launch and signing, will be a selling exhibition of works on paper by Henry Clarence Whaite who was a major figure in the Artists' Colony. These works have never been seen before by the public so even if you aren't buying, viewing them is a must. Even if you can't get to the book launch, which starts at 11 o'clock and goes on till 5 pm. look out for Clarence Whaite and the Betws y Coed Artists' Colony on the bookshelves. ".

Research on the Artists' Colony is ongoing. This year alone has led to the rediscovery of three new artists living in Betws y Coed during the 1860's to 1880's. Frederick Boisseree and Downard Birch both of whom are buried in the churchyard of St Michael and John Henry Cole who lived there in the 1860's before moving to Llanbdr y Cenin in the Conwy Valley.
A new Perspective